There were two types of Daisy sold with flocked hair and three wigs each.
They consisted of a blonde, brunette, and auburn wigs.
One had the standard daisy body and was dressed in a long green dress, the other had the active body and came dressed in a pink top and white trousers (which I don't have).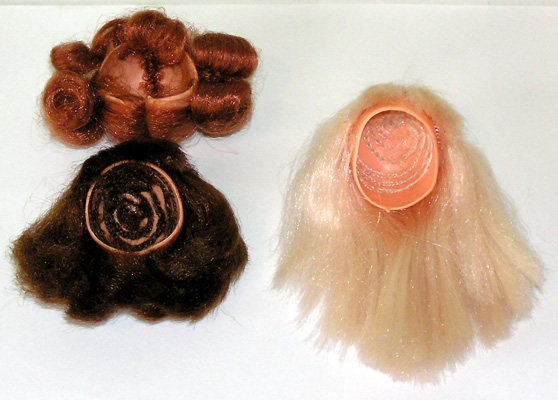 Below we show the different makeover hair styles some have undergone, as a result of arriving in less than desirable condition.