Where would a girl be without her four legged friends.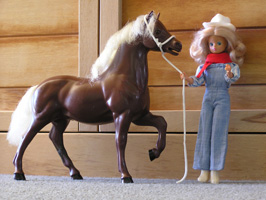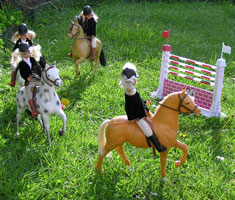 Horse riding is one of Daisy's passions.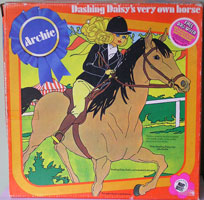 Optimum Archie boxes have real life pictures on them, where as original Dashing Daisy box pictures are in cartoon form.
This is the doll that came with this horse. Note the body type is Havoc's.
Archie from the sides.
Spot loves to go for walks.